Green Mountain Show Down
October 27 @ 7:00 am

-

9:00 pm

Mountain Bike Vermont presents the 11th Annual Green Mountain Showdown – Vermont's bike culture film fest & variety show
Driving to the show? Please be sure to read the parking details at the bottom of the page.
Mountain Bike Vermont (MTBVT.com) has announced its 11th annual Green Mountain Showdown event will be held Friday, October 27th, 2023, at Hula in Burlington, Vermont. Presented by Julbo and Zero Gravity, the Green Mountain Showdown event will showcase locally produced MTB video shorts, slideshows and spoken word pieces dedicated to all facets of mountain bike culture. Think Vermont farm to table… only trail to big screen!
The GMS is a fundraiser with proceeds donated to VMBA via their trail grant program. New this year, partial proceeds from the showdown will also be reserved and donated as Showdown Scholarships to VT media producers and riders in support of future MTB film projects!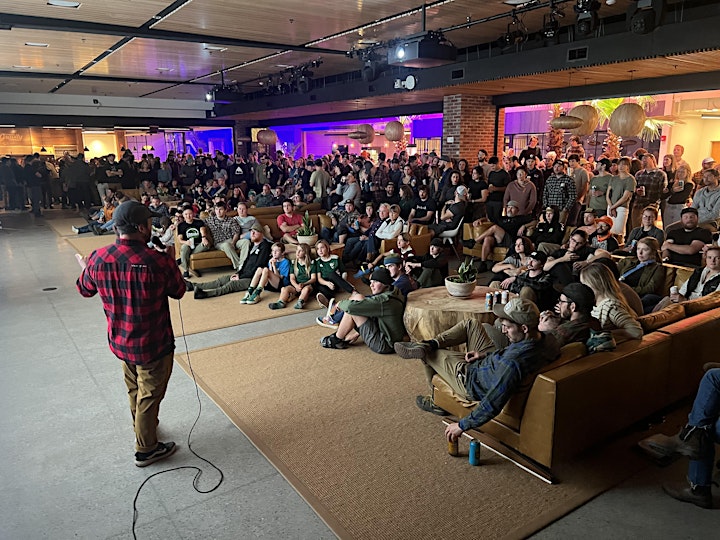 2022's sold out house. This event will sell out and is limited to 400. Get your tix now!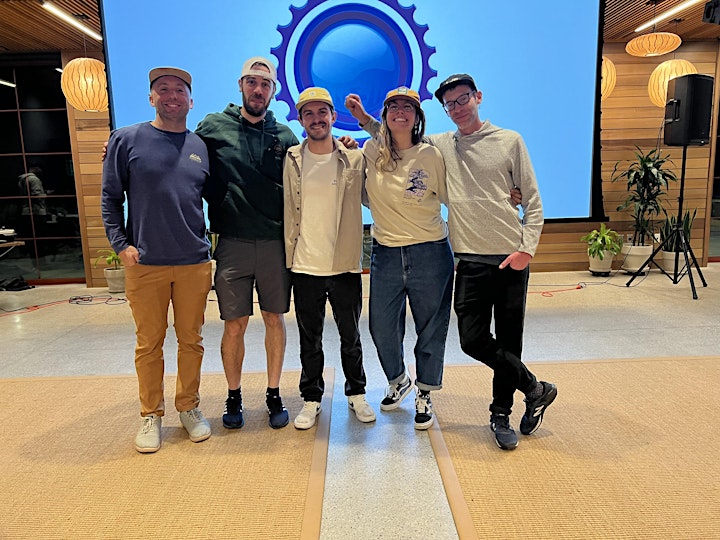 Some of our favorite humans and 2022 contributors/attendees Brice Shirbach, Jimmy Christenson, Ben Seifert, Ashley Rosemeyer, and Dave Trumpore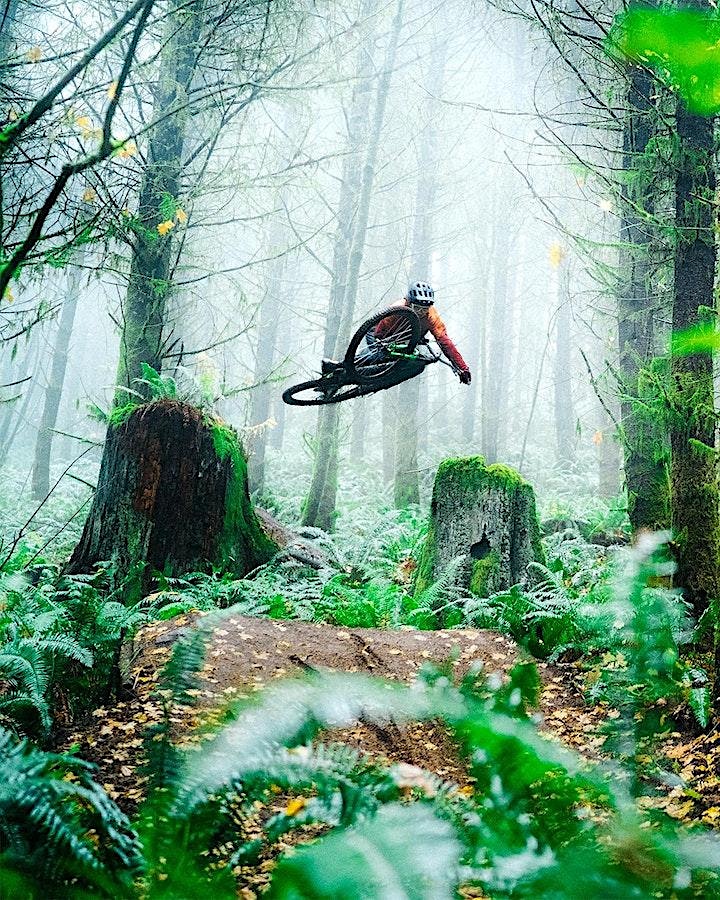 Above: VT native and MTBVT homie Myles Trainer as seen in Skye Schillhammer's "The Pacific Northeast"
"Our goal is to elevate Vermont's status as the heart of mountain biking in the Eastern US," says MTBVT founder Ryan Thibault. "The Showdown is a chance to celebrate our State's love of cycling through the media makers, filmers and riding talent.
For more information about Green Mountain Showdown, contact Ryan Thibault: ryan@mtbvt.com or log on to www.mtbvt.com.
PARKING INSTRUCTIONS
Limited visitor parking lot for Hula is in the front section at 125 Lakeside Avenue and a massive additional lot (recommended) can be found across the street. The parking lots are metered via license plate reading technology. Guests for the event should use the promo code GMS114 for a 50% discount. Upon arrival, scan the QR codes that are shown on signage throughout the lot or for those who want to register in advance, follow the link Offsite Lot to pay prior to their arrival. Guests parking offsite at 125 Lakeside Avenue will want to arrive 5-10 minutes early, as there is a short walk to the building's entrance. Below is a map in case some guests are not as familiar with the Burlington Area. Additionally, there is ADA Accessible parking available right outside the main entrance to Hula at 50 Lakeside Avenue.
Remember, use the promo code GMS114